Valentine Pennie Pockets Or For Any Gifts To Special Friends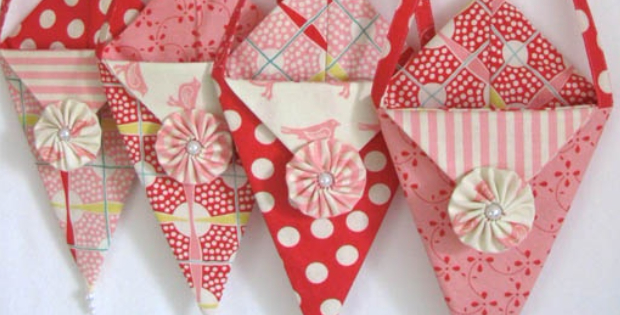 <!- google_ad_section_start -> |
Prairie Point Pennie Pockets Embellished With Pearls.
Those proper old days when love peeped out through clouds of lace and sentiment, a perfumed era when a Valentine was prepared with pain and opened with blushes. Have some fun and make up these nosegay Pennie pockets, fill with chocolates and whisper sentiments of love. Hang on the front door handle, ring the bell… and run!
One layer cake and one honeybun will make 24 of these quaint pennie pockets, however if making just one for your true love, choose two 10 inch squares in colors suitable for Valentines, cut in half horizontally and then in half vertically to yield eight 5″ squares for prairie points and yo-yo's.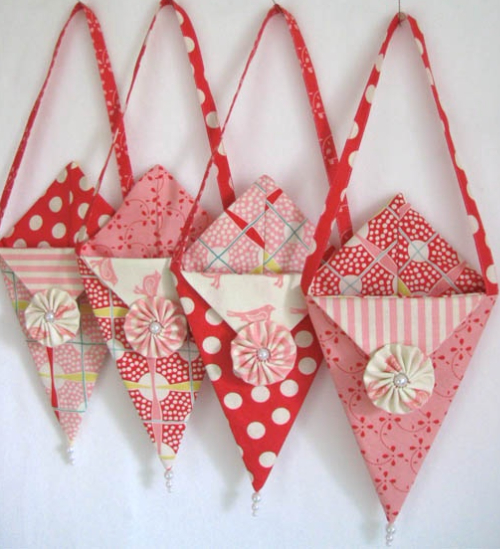 Pretty prairie points decorate the front along with a pearl centered yo-yo attached to the bottom of the prairie point. To make the yo-yo's, the Clover 'Quick Yo-yo Maker' large is suitable, or make your yo-yo's using your favorite method. Leave off the yo-yo and decorate with a button instead, or any other favorite embellishment. Edge the prairie point with crochet or lace for extra charm. Red and white polka dots, and puffy cloud white, red and pink fabric scraps, make the Pennie Pockets perfect for lots of Valentines love.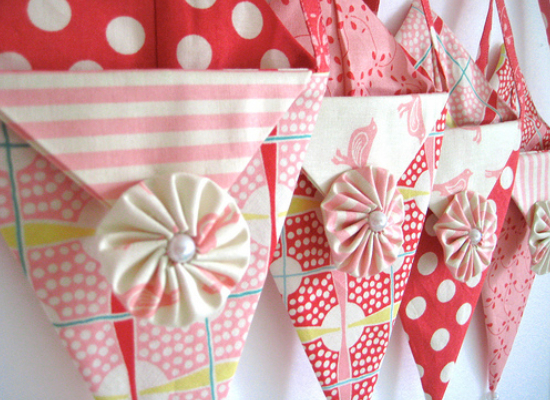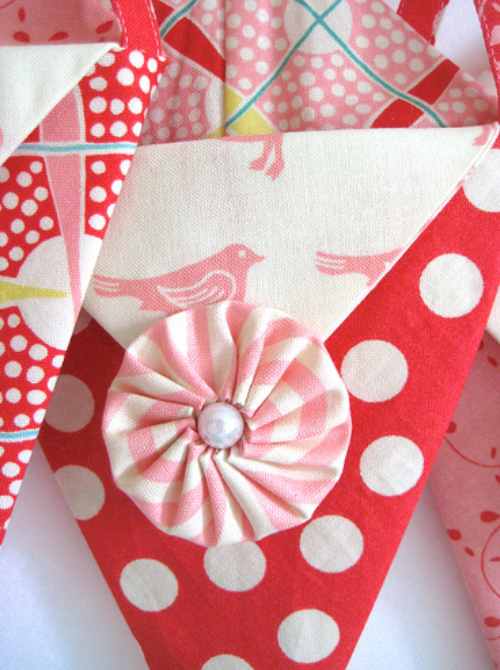 Fill with a scented sachet or flowers, for gifts to special friends, and chocolate 'Kisses' for your true love. A very special Valentine friend would fill the pocket with sewing tools, notions or even a coupon for the fabric store! These delightful pockets can be made for any occasion, a fun afternoon project to get started with for a memorable Valentines Day.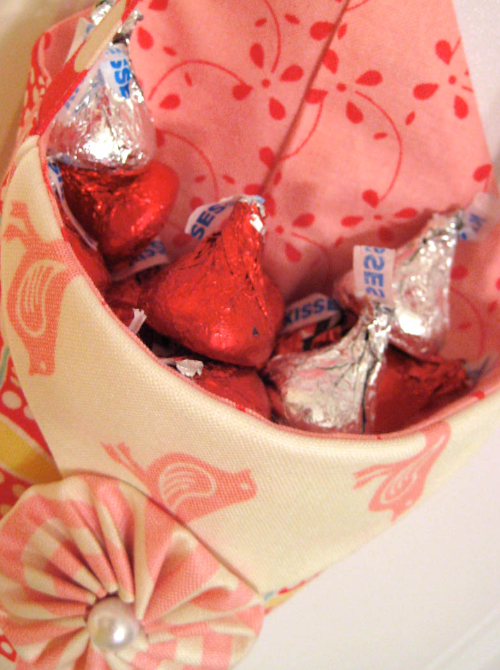 <!- google_ad_section_end ->