Wings Bird Mug Rug In A Twisty Hexagon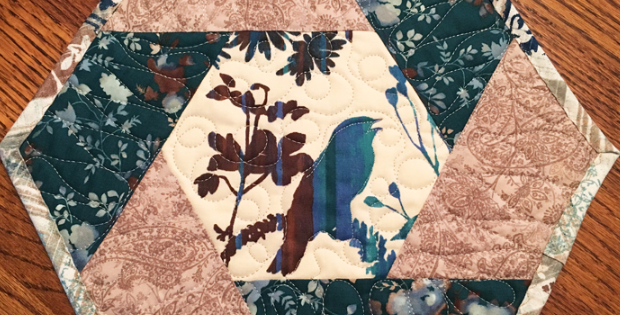 <!- google_ad_section_start -> |
Fussy Cut Prints To Put This Beautiful Bird On Display.
A twisty hexagon mug rug frames this bird silhouette set against a soft cream background. If you love quilting with birds, stitch your bird watching into this mug rug. Half hexagon patches are sewn using a log cabin technique, making the perfect frame for your favourite fussy cut.
The center piece of the hexagon is the feature. To save time, a quick and easy home made template for the hexagon can be made from freezer paper. To get started, find a medium scale bird print to fussy cut and place the freezer over the print to center the motif before cutting. It's fun playing around a little, moving the template here and till you get your best snap shot. Sometimes it takes a couple of tries before you settle on your favorite piece, each one as pretty as the next! It's hard to decide, or make a lot of different ones to make up a set.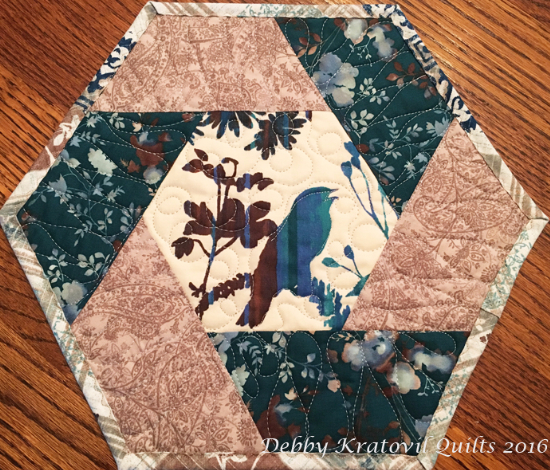 Use two different prints that go together well for the hexagon frame, especially choosing colors that enhance the rich tones of the bird, or chosen center piece. This bird was fussy cut from the Wings Collection by Jennifer Young.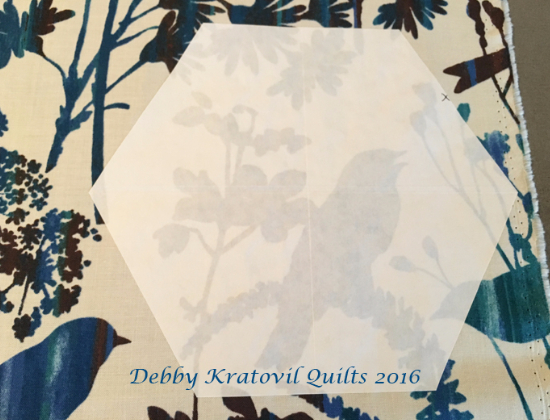 Debby of Debby Kratovil Quilts, constructed the easy Hexagon twist using partial seams, sewing six half-hexagon patches around the center in a log cabin technique! Once the first patch is pressed open, the next patch is easily joined. You'll be surprised how quick and easy the mini project finishes up, bringing the binding from the back to the front. Debbie secured the binding with a serpentine stitch. This quaint little mug rug finished at 12″ high and about 13″ wide and is just adorable, especially if you love birds.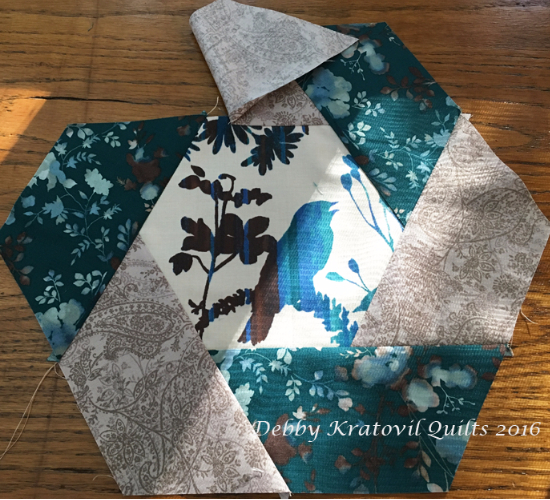 <!- google_ad_section_end ->