Xoxo Quilt Sews Up Quick With Ten Inch Squares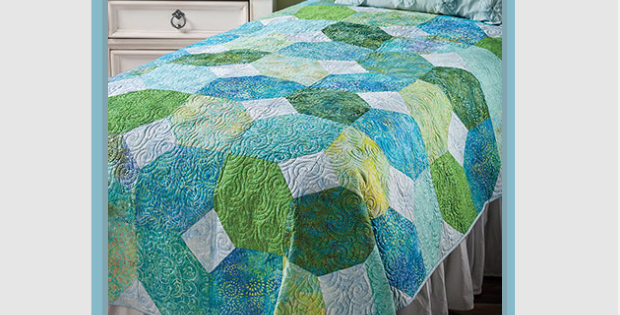 <!- google_ad_section_start -> |
Ten Inch Squares Make This  Xoxo Super Easy.
Simple and easy to follow Xoxo quilt. This quilt was made with fabulous Ocean View fabrics. Easy block made with only two fabrics. One cut two sides and the block is complete rendering a generous ten inch square. Trendy chunky squares truly showcase the ocean blues and greens, with Ocean View light blue batik.
This fun quilt sews up quick with ten inch blocks with very little fabric cutting. Swirl quilting for a 'water' effect. No border needed at all with this design since the big bold blocks form a sufficient edge. Bind to finish.
Here's a fabulous tip from Me and My Sister Designs, to make use of the fabric cut from the corner. Place a square at the corner of the ten inch square intended for the XoXo. Stitch on the line as per pattern instructions.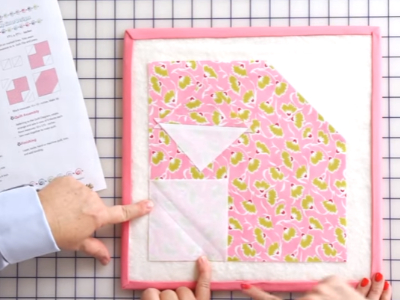 Next, stitch a second line 1/2 inch over.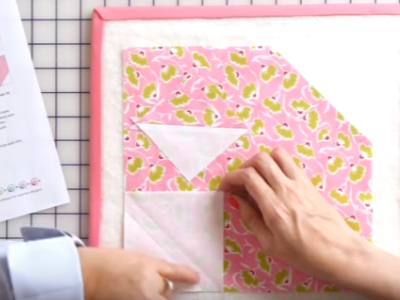 Then cut in between those two stitched lines.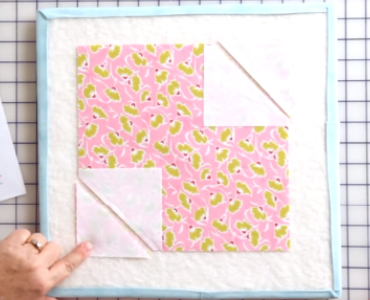 You'll get a half square triangle to put away and use for another project. What a great idea for zero waste. If you're making 36 blocks for the 57 1/2 x 57 1/2″ quilt, that will leave you with 72 half square triangles saved form this project!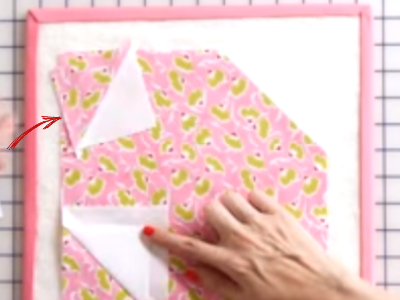 Finished size of the Ocean View blue quilt is 54 x 81″ and requires 54 xoxo blocks. That means you'll get to save 108 half square triangles. Use one set of fabric for two quilt projects.
There are two patterns available. One is free, finished size 57 1/2 x 57 1/2″. The other pattern is finished size 54 x 81″ and is available for purchase, should you require a full pattern.
Watch this video by Me and My Sister Designs . The video shows how to make the Xoxo block which will assist you a little when making the quilt. Also, there is a clear explanation of how to save fabric by saving the corners and gaining aheap of half square triangles! (2 minute watch). It's fun to watch and very inspiring.
<!- google_ad_section_end ->