Mini Quilts Spools And Fun Projects From Your Scrap Pile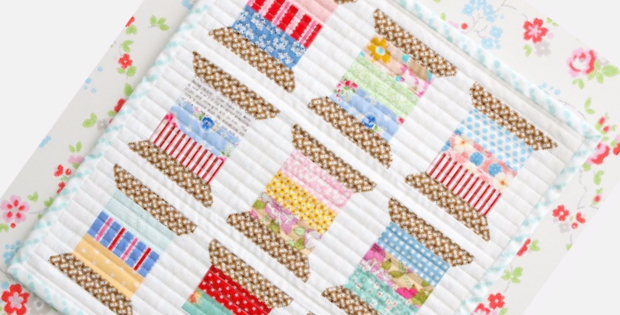 <!- google_ad_section_start -> |
Mini Quilts Spools For Your Sewing Room Wall – One Spool Or More
What better way to try out all sorts of quilt blocks than to make these cute mini quilt projects that are fantastic little gifts anyway! They're small satisfying projects from your scrap pile and so easy to follow along like this cutee Spools mini quilt. Size up the pattern and make one mighty big spool for the mini quilt.
While the spool is pretty easy to work out, it's nice to have the pattern in order to start and complete the project. This Spools mini quilt is a finished size of 14″ x16″. Each clock is 3.5″ x 4.5″.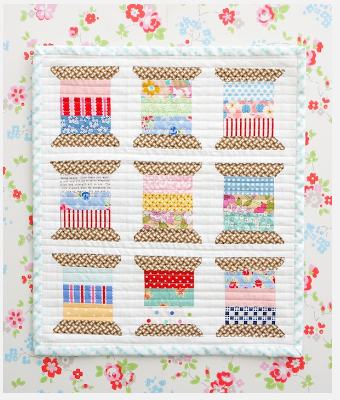 This adorable spool is made using the same mini quilt spools pattern but using fabrics scraps to make the strips. The vintage cotton reel theme is delightful and an added 'loose thread' is a nice touch.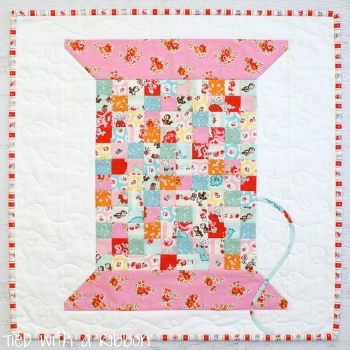 Mini quilts can be used for so many projects from wall quilts, to placemats, and best of all mostly use fabric scraps. Should you fall in love with the perfect fabric for the project, so little is required. Explore creative options for block settings.  I can't think of anything nicer than classic quilt designs explored in a miniature setting, many with fresh new fabric combinations! It's so exciting to see the list of projects such as Log Cabin Pineapple, Nine-Patch Floral Garden, Amish Bars, Spools Variation, Homecoming, Dainty Baskets, and Kaleidoscope.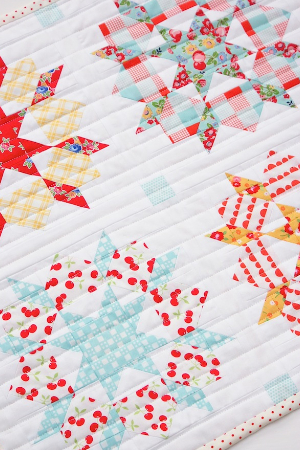 Make one of each… make them all! And very satisfyling to see that scrap basket level moving from overflowing to downwards. And the gifts basket filling up, not to mention a few projects for yourself.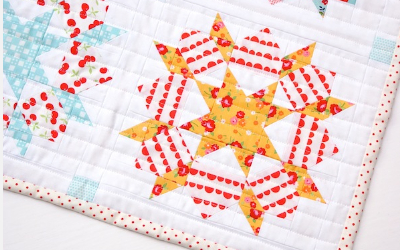 There is a "Spools Mini" quilt pattern available. And there is also a delightful "Make Mine Mini" pattern book with thirteen mini quilts to make!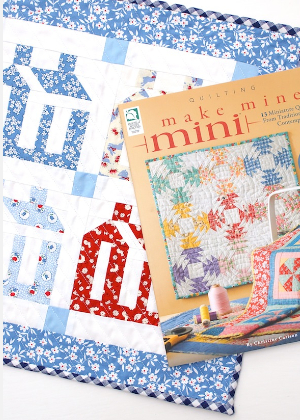 Pam Kitty fabrics were used for the most of these mini quilts. See adorable Pam Kitty fabrics Here
What fun weekend projects making mini quilts!
<!- google_ad_section_end ->