How To Prevent Wavy Edges On Your Jelly Jar Table Runner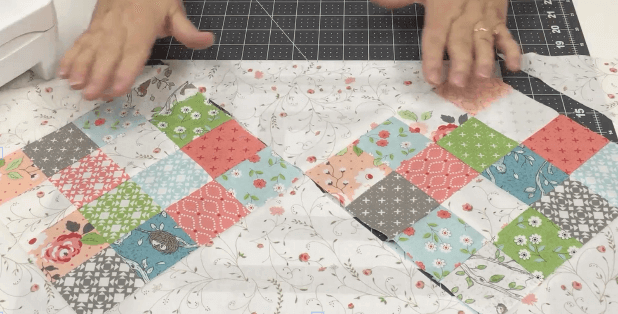 <!- google_ad_section_start -> |
Determine The Bias Edge Of the Triangle
A table runner with quilt blocks set on point puts a delightful sixteen patch Jelly Jar on display! However, wavy edges on the finished project can result from one or two sides of the triangles being on the bias edge. On the bias side, the fabric stretches really easy and you have to use extreme care with them.
In this pattern, Annies Jelly Jar Table Runner, Nancy Mcnally shows which side of the triangle is straight of grain, and which side is on the bias. Nancy's explains to use the bias edges of the triangles toward the inside of the table runner.
The straight of grain which has less stretch is on the outer edges of the triangle. The runner will not wave but lay flat.
Makes binding a breeze too!
As a member of Annies Creative Studio, Nancy Mcnally will provide you an abundance of quilting tutorials including how to avoid mistakes made with bias edges, resulting in a beautiful finish for all of your quilt projects. There are ways to get those sides on the straight of the grain, which would take care of part of the wavy edge problem.
<!- google_ad_section_end ->