Use Urban Zoologie Prints And This Go-To Pattern For A Cute Quick Quilt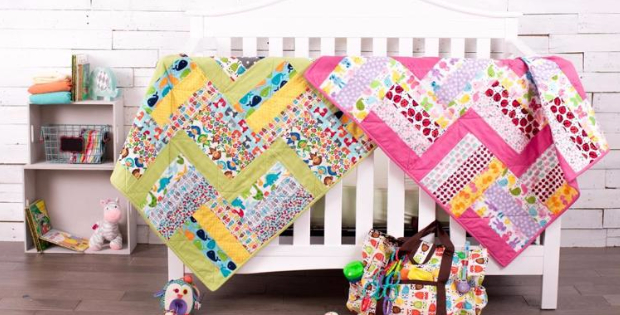 <!- google_ad_section_start -> |
A Zoo Fence Quilt The Perfect Gift For Those Last Minute Baby Showers.
Make this playful quilt with cute critters and colorful hues. As a beginner pattern or for anyone to use, the railfence block leaves room for unlimited fabric choice and this could become your go-to pattern for a cute, super quick baby quilt. You can never have too many strip quilt patterns on hand and they really help level down scrap fabric and stash we all have overflowing in 'pretty' baskets.
Cute little friendly critters are always such fun on baby quilts! I love the Kaufman Urban Zoology collection. I might say the owls are my favorite, but how could you choose when they're all so adorable. I love how this strip quilt came out because you can use strips from any print and not have to choose at all.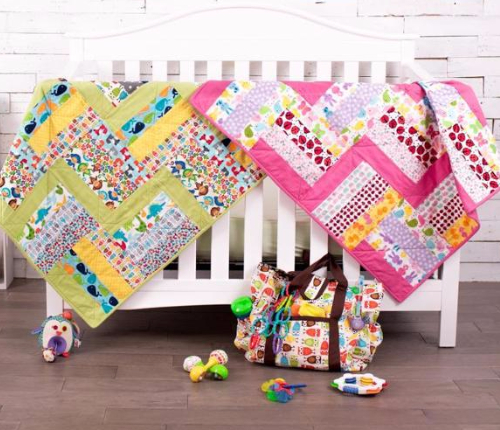 You're sure to have some critter or cute animal prints in your stash. The strips measure around 12″ x 3″ so you could use up a heap of scraps and turn them into this fun quilt in no time. The block is so versatile you could make them up in 8″, 12″ and even 16″ blocks. Use bright colorful fabric of any prints, except that Zoologies are so cute, they break every new moms heart! Add a solid co-ordinate and when arranging the blocks create a zig zag effect for a fun look.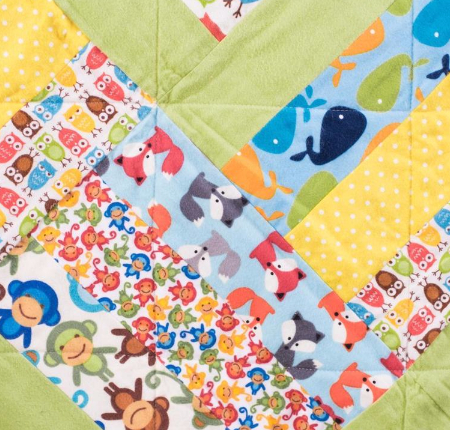 This has got to be one of the best go-to video tutorials around. A three minute video chock packed with the entire pattern and it will leave you ready to go. You'll have your baby quilt completed and still have time for tea and a snack before you leave for the baby shower.
Watch this video pattern tutorial for a Zoologie strip quilt. There's a free block pattern available to save you time measuring and cutting out. The block pattern includes  8″, 12″ and 16″ blocks. Finish with simple quilting using a walking foot Available here.
<!- google_ad_section_end ->