A Nesting Spiral Trivet In A Birdie Swirl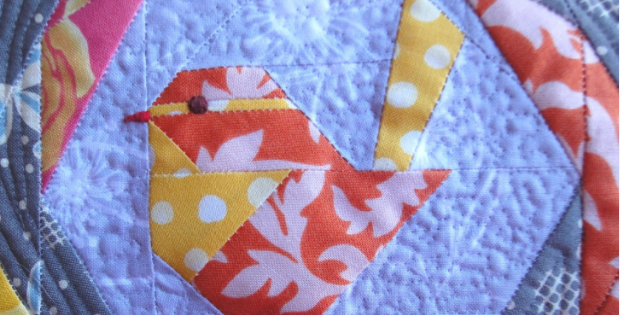 <!- google_ad_section_start -> |
A Sweet Trivet Or Mug Rug For Bird Lovers.
Nothing will do except something with birds, and this nesting spiral trivet with the sweetest paper pieced bird would delight any bird lover. A chubby breasted bird with it's jaunty tail, fills a little bird garden domain, a bird song sweetens the morning. They love brush piles and woody orchards, making perfect sense to place a colorful bird in the middle of a trivet to use as a mug rug for your coffee at sunrise.
The swirl is made using triangles, the basic building block of the spiral, and much easier than it appears. Gather bright and colorful fabric scraps choosing prints with a melody of flowers, sky blue, and sunny golden polka dots to create the swirl. Any two colors can be used for the bird, but we love how the tail held up in the air, is in bright yellow.
You can read more from Sandy in Buenos Aires here about how she made the completed trivet using two patterns. The trivet is made up using an easy hexagon nesting spiral taken from the pattern book 'Simply Amazing Spirals' by RaNae Merrill. Sandy was ecstatic at how easy the spiral nesting was and in her own words..
… if you get her book you could draft it in seconds as it's really simple.
The paper pieced bird was taken from the book  'Quilt a Koala: Australian Animals and Birds in Patchwork'… 
The bird is the Blue Wren pattern in the book Quilt a Koala by Margaret Rolfe, I changed some things to make it look more chubby and cute.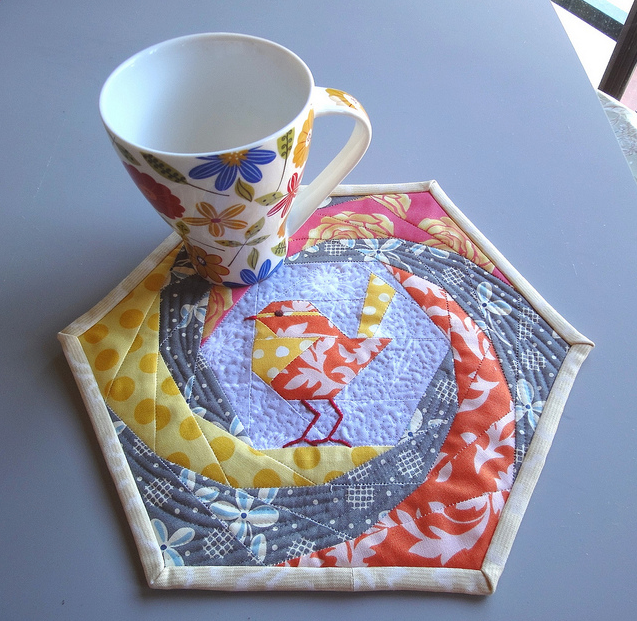 The trivet with a sweet bird adds a lively spark to anyones kitchen for a bright start to a new day.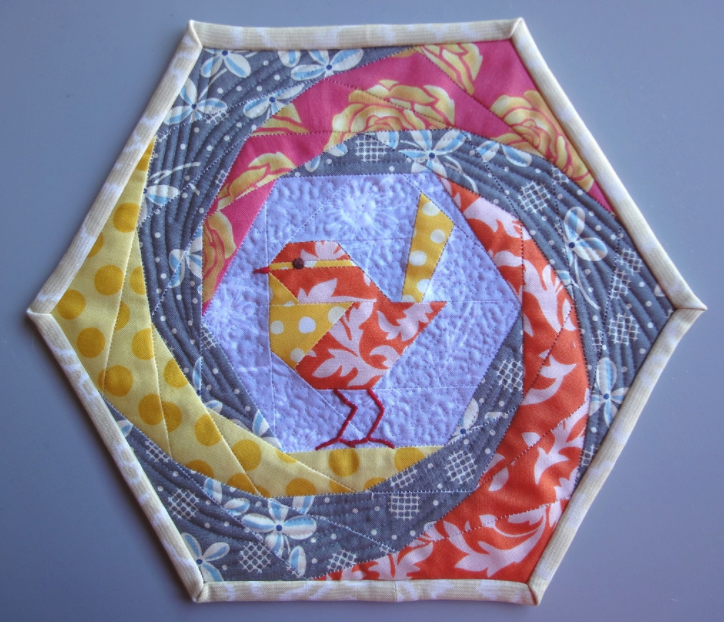 <!- google_ad_section_end ->