Modern Quilt Magic Braid Quilt Expand Your Piecing Skills
<!- google_ad_section_start -> |
Any Fabric Quilt That Looks Complicated Without Being Difficult.
Piece a braid quilt using Victoria Findlay Wolfe's method from her book Modern Quilt Magic: 5 Parlor Tricks to Expand Your Piecing Skills. Using 'part-sewn' seams instead of Y seams you're effectively stitching a straight line. Learn a simple way to machine piece a herringbone quilt using your favorite pieces from your scrap bag, stash or any fabric you like.
Rita Hodge from Red Pepper Quilts says that the rows of part-sewn patchwork pieces were easy. Start by pulling out fabrics from your stash and pieces from scraps to cut at least four 2″ x 4 1/2″ strips from each print. The braid becomes a story book by fussy cutting favorites to show off in the strips. When placing the strips, orientate the strips to display. Use Modern Quilt Magic's technique to piece the braid. Easier to sew than Y-seams. Of course you will have to do the sewing which involves sewing straight lines in short seams, as you build the beautiful braid with all of your favorite strips.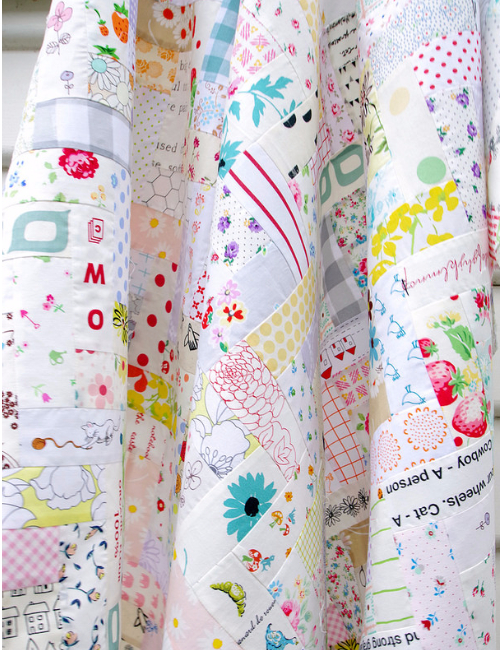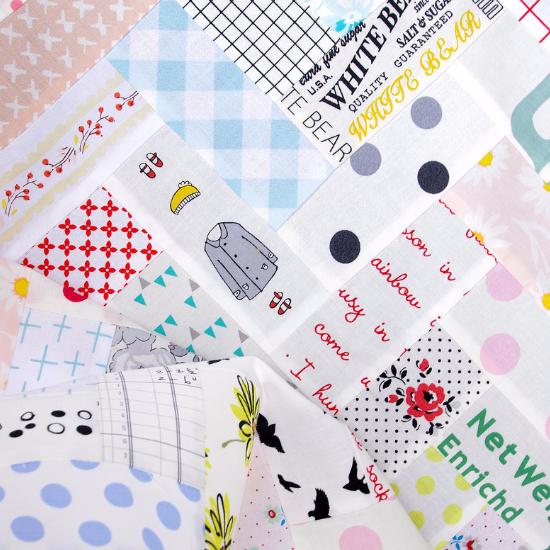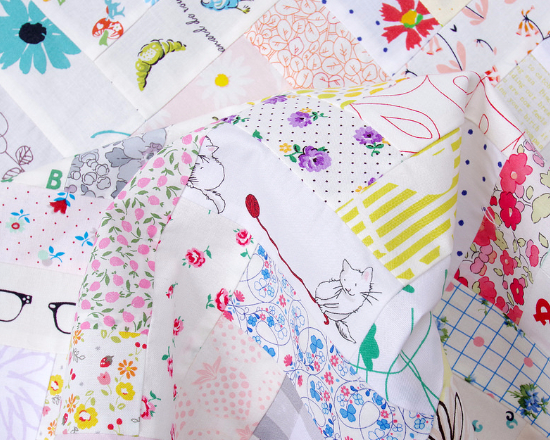 If you love patchwork piecing and a delightfully scrappy look this project is fun and very satisfying. Strips can be cut 6 1/2″ or as in the book, 8″ lengths, it's your choice. Rita used approximately 180 different low volume fabrics for this quilt. Vintage reproduction prints included make an interesting mix. The quilt looks hard at first glance but is not as challenging as you may think. Victoria Findlay Wolfe shows you her 'Parlour Trick One' on partial seam construction, and suggests "dropping in a treat color to pop here and there, which helps lead the eye around the quilt. If an experienced quilter dive right in and make your own braid quilt.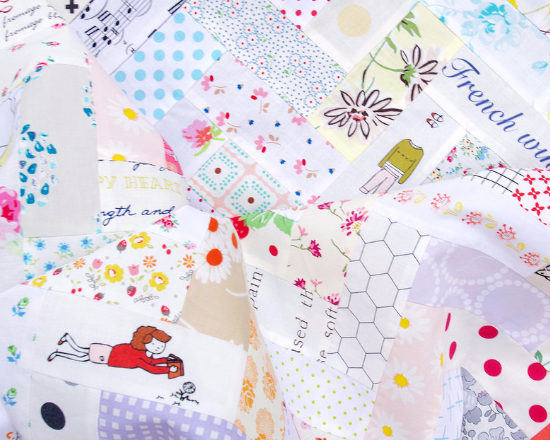 <!- google_ad_section_end ->