Two Baby Quilts On A Jelly Roll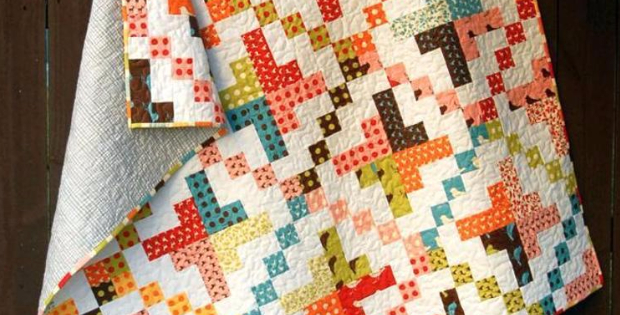 <!- google_ad_section_start -> |
Two New Baby Quilts For One Lucky Baby.
Jelly Rolls are a great way to make a baby quilt. Make two of these pretty baby quilts using one jelly roll. They're bright and fun and a design that baby can grow up with and still love as a preschooler. The pattern is designed around making two baby quilts, or a baby and throw size quilt using just one jelly roll. Color choices needn't be just baby. This quilt would make a great throw over the sofa.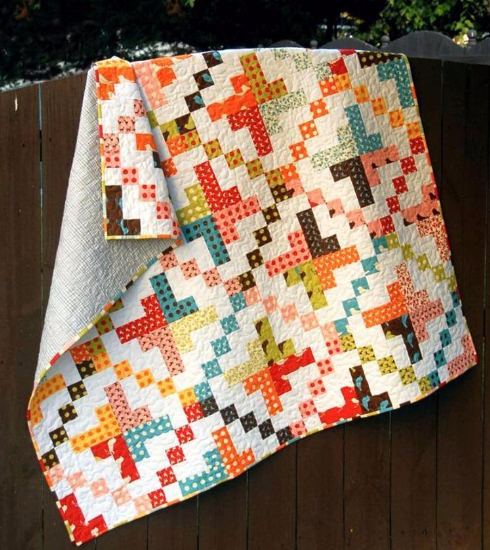 If you enjoy working with jelly rolls you'll get a lot of joy from making these quilts. Orphan jelly strips pile up and adding two or three alternating solids for the chains can be a great addition to forgotten strips of colorful prints. One quilt requires just 21 x  2 1/2″ strips (half a jelly roll), and with the addition of a little yardage, you'll have a new throw for summer!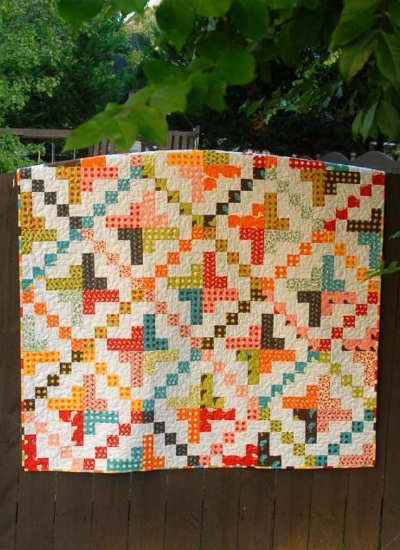 Make a boy and girl version using this two for one idea, by using use left over fabric strips and adding colors to suit each child. One for each child in different colors and prints, but with the same design will make a nice pair of quilts for a brother and sister. The kids will love it! Whichever way you look at it, the design is a win-win.
SIZING / FINISHED MEASUREMENTS Baby: 40″ x 40″ , Toddler: 40″ x 60″,  Lap: 60″ x 60″.
If you're spoilt for pre cuts, once on a jelly 'roll' with this design from Cheryl Brickey of Meadow Mist Designs, it becomes a roller coaster of creative fun.
<!- google_ad_section_end ->