One Jelly Roll Batik Braid Lap Quilt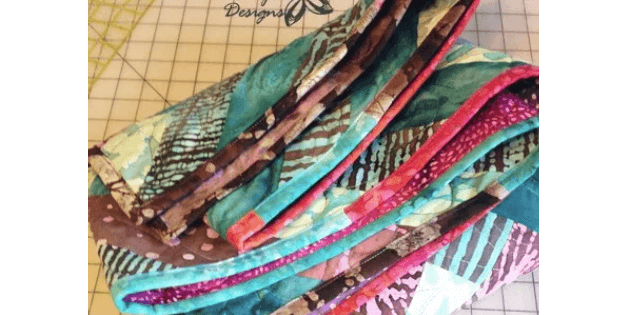 <!- google_ad_section_start -> |
You'll Need Just One Jelly Roll.
Using batiks for this braided lap quilt creates an interesting effect, it's surprising how quickly your quilt comes together using this method. A simple design and a playful project that comes to life with a colorful mix of fabric. Use this easy guide to sort your strips and start stitching.
Each jelly strip is cut to 7 inches long, then sort the strips into 7 piles of 40 pieces each. Quilt panels can be made in any size, but to get a nice lap size Reanna Lilly managed to use just one jelly roll to stitch up strips (panels) about 8″ wide.
Made with long panels rather than traditional blocks, grab the strips quite randomly from the pre-sorted piles, so the quilt has that absolutely scrappy feel. After the 7-wide braided strips are complete & squared, just sew them together.
Reanna's lap quilt is a finished size of roughly 50″ square
<!- google_ad_section_end ->