Window On The East Quilt – Need A Window Put This On The Wall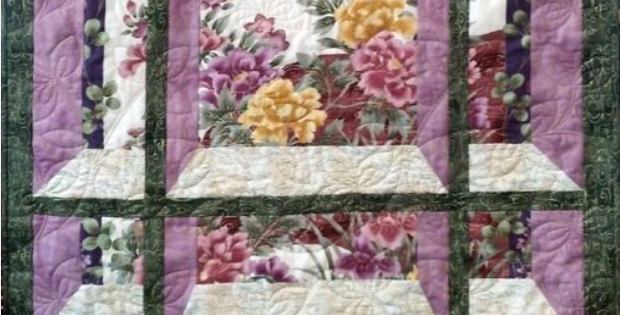 <!- google_ad_section_start -> |
Window On the East Quilt Adds A New Dimension To The Room
If you have a room where you need a window, simply put this on the wall. Not only will you have an instant window, but one overlooking a beautiful garden of flowers. Designed for fabric panels to easily create a scenic wall hanging, or choose your favorite floral.
Use floral prints with a little negative space creating a realistic dimension. In this quilt, a contrasting fabric for the frames make those pretty blooms pop.
A 24″ panel creates a beautiful scene. The quilt reflects the season, and you could enjoy the beauty of Autumn all year round! Warm amber and glowing golds will bring sunshine into any room. 'Landscape Medley' by Elizabeth Studio will bring in a multitude of Autumn trees. (available here)
Bright blooms and geometric blocks for the frame would be great in a room with modern decor.
Here's a more regal style, overlooking a rambling country garden. This fabric panel celebrates Spring.
Create a different garden scene every time, using the same pattern and your favorite floral fabric. The pattern provides two wall sizes, 30″ x 45.5″, and 39″ x 50″. Make the perfect size for the wall space you wish to fill.
However, if you have some experience in adapting a pattern, or you might like to play around a little with the templates, there is a free Window Pane block pattern available. While not the complete pattern, it's fun for a try out to get the effect. Adapt the templates with some really pretty fabrics!
<!- google_ad_section_end ->