April Showers Umbrella Quilt For Quilting In The Rain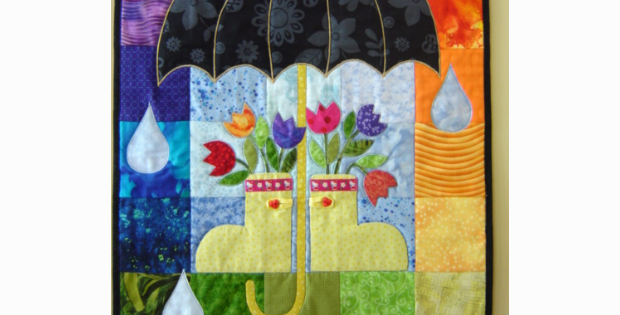 <!- google_ad_section_start -> |
An Umbrella Quilt For Spring Choose Your Your Favorite Color Tulips.
Umbrella's are everywhere in spring and the scene wouldn't be complete without bright yellow rain boots. Make up this quaint wall hanging for your spring decor. Add some colorful tulips for a perfect April showers spring quilt.
This bright umbrella wall hanging is a great way to use up scraps during those frequent April showers. Bold and colorful flowers for spring and this whimsical umbrella quilt fits right in with the season. April showers bring May flowers right into your home with this easy wall hanging. Make one to give a friend just because!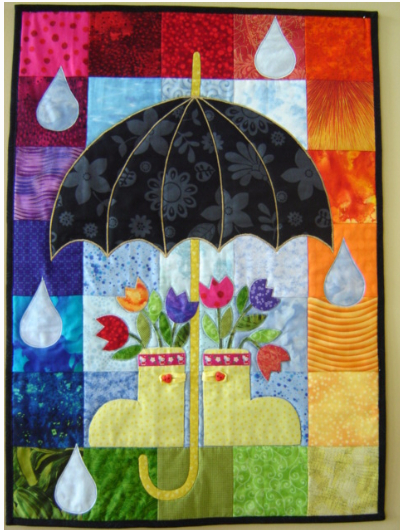 The border is made up of 4 1/2″ squares in rainbow colors. Use fabric scraps to make the tulips and a light blue for the raindrops. Add fun buttons for the boots! Theresa from A Quilt and a Prayer used these cute heart buttons.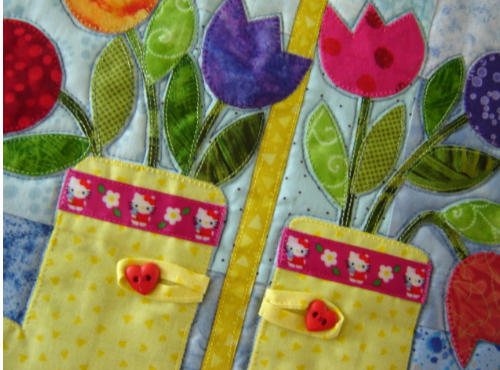 The Umbrella quilt pattern can be found in Kim Schaefers Calender Quilts book and is one of twelve months of seasonal fun. Hang a new one in your home each month. Fun whimsical projects include mischievous ants crawling through your summer picnic, and an apple wall quilt to give to teacher.
<!- google_ad_section_end ->