Aviatrix Birds In The Window And Patchwork Butterflies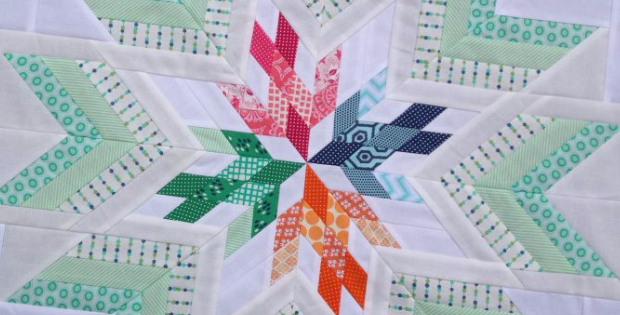 <!- google_ad_section_start -> |
Make Your Own Birds In The Window Medallion Quilt.
A medallion quilt featuring patchwork birds and butterflies easily made to size by simply stopping at any border you choose. The Aviatrix Medallion pattern is written for maximum flexibility in fabric selection. It describes how to use exactly the same fabrics as the pattern cover image, how to use 25 fat quarters of your own choosing, and how to use scraps and/or different fabrics for each border. The choice is yours!
There is a quilt kit available for an exact replica of color and prints, however the pattern contains instructions for selecting different fat quarters. Follow the step-by-step instructions for making an 80″ x 80″ medallion quilt, or stop at any level to make a throw, wall quilt or table topper. The birds in the window of the Medallion center can be made in any combination of colors and cordinates, and the pattern can be altered to your choice. See here and here how Sharon over at Color Girl Quilts adapted the pattern by skipping the first border made up in half square triangles.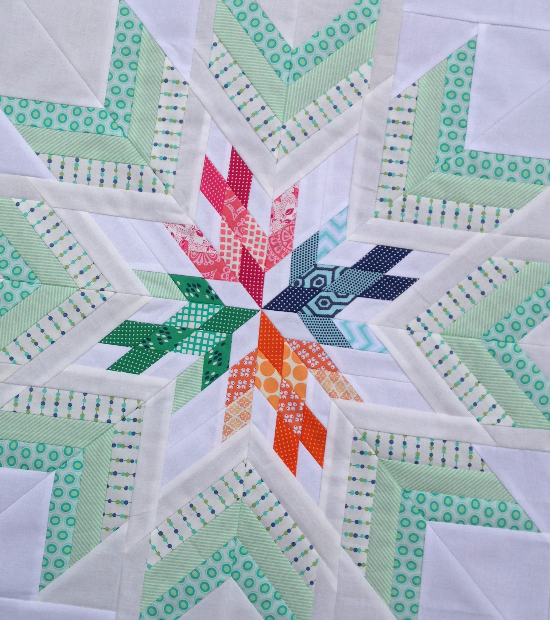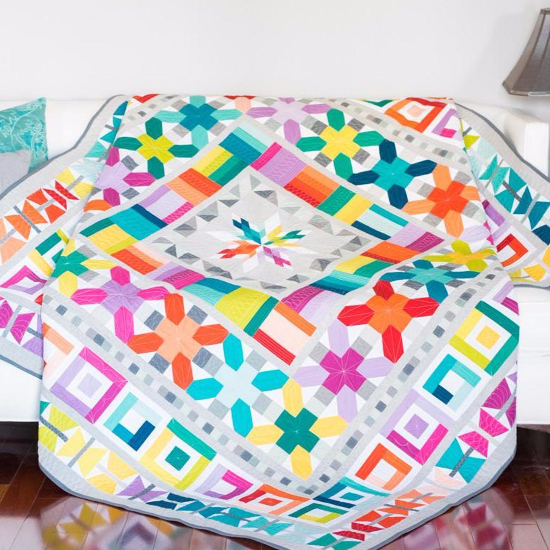 If wanting a softer color choice, the designer Elizabeth Hartman covers everything in her design. Her instructions as follows:-
The pattern is also designed to be totally scrappy friendly. The instructions for the center block and each border include a section called Scrappy Variation, which tell you the quantity and dimensions of pieces you will need to make that part of the quilt with scraps.The scrap quilt instructions are especially suitable for fussy-cutting print fabrics, and for quilters who prefer to use different fabrics for each border. The Scrappy Variation instructions describe how to replace the fat quarters and the white and solid block accent fabrics with scraps.
Blocks are pieced and provide creative quilting opportunities.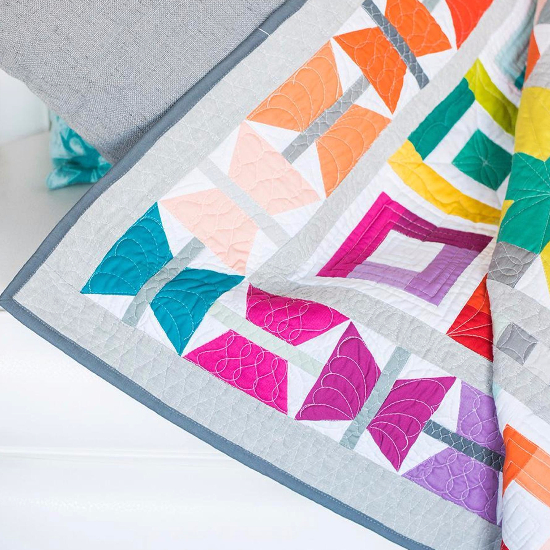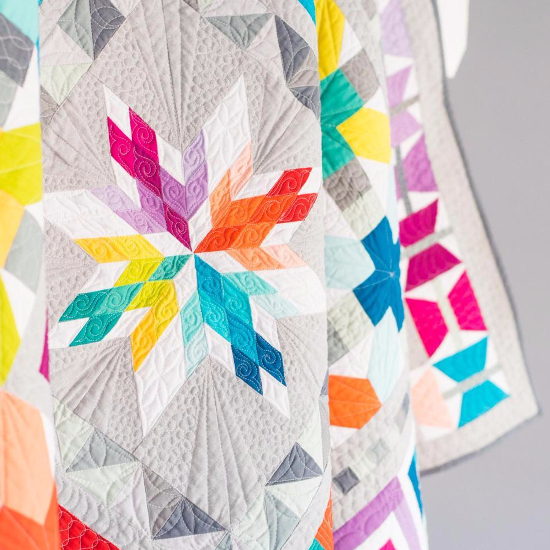 There is also a quilt kit available for the Aviatrix Medallion pattern.
<!- google_ad_section_end ->