Five Minute Quilt Blocks With One Seam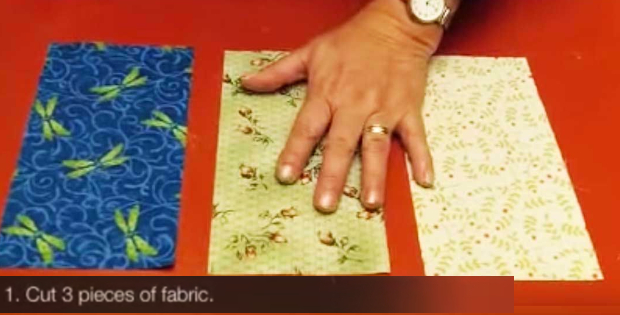 <!- google_ad_section_start -> |
Make Your Own Design Originals Using These One Seam Blocks.
Use these creative five minute Flying Geese blocks for quilts, wall hangings and runners. Suzanne McNiell's blocks can be made and rotated to create four totally different designs. You can make each square in only 5 minutes choosing any fabric combination and create the most amazing designs to match your home, for quick gifts, or just for practise fun.
Achieve four different looks for your quilt using a fun and easy straight stitch 5-minute block technique. Using a traditional favorite flying geese quilt block, make a one way design, or rotate to create a pinwheel.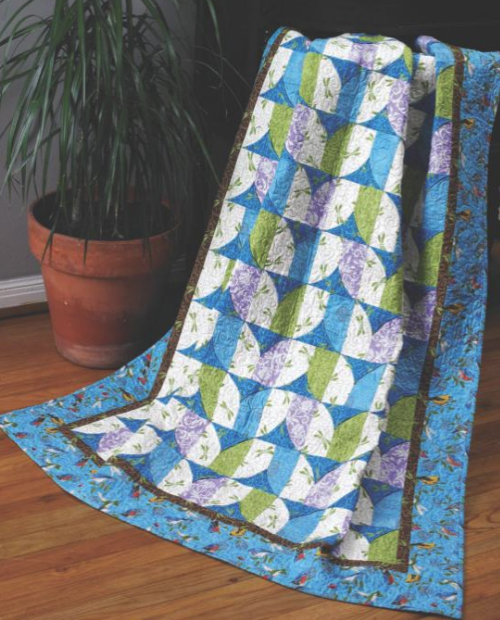 The flying geese block is used to make a delightful "Basket Of Love", and makes a quick and easy gift. The blocks are made from three rectangles, sewn together with the middle rectangle sandwich between. Stitch one seam down the side, open and press for the perfect flying geese block. The block can be used for almost any project, putting favorite fabrics on display.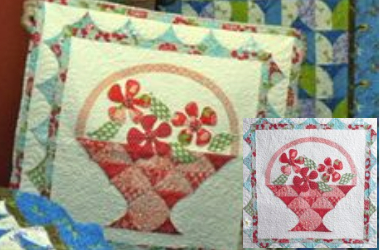 Suzanne's book, "Five-Minute Quilt Blocks: One-Seam Flying Geese Block Projects for Quilts, Wallhangings and Runners", will show you how to create quilt blocks with only one seam and how to piece the blocks together to make 12 great projects. From table runners to wall hangings to traditional quilts and more -even beginners will find projects that can be made with ease. Each project is shown in fabulous four-color photography and includes detailed step-by-step instructions. Basic quilting instructions are also included for beginners and those new to sewing.
Watch this video where Suzanne shows exactly how the block is made. Please note: If you would like to try out the block shown in the video, 2 outside pieces measure 5in x 10in ( you could cut a layer cake in half) For the middle piece to work needs to be 51/4in wide by 10 in long. No matter what size the two outside pieces are the middle must be 1/4 in wider to work properly. E.G. 2 of 6″ x 12′ and one 61/4′ x 12″.
<!- google_ad_section_end ->