Love In Chains Quilt For Every Heart On Valentines
<!- google_ad_section_start -> |
A Valentine Quilt For You To Make That Wraps Hearts In Chains.
A girl asked a boy if she was pretty, he said "No". She asked him if he wanted to be with her forever, he said "No". Then she asked him if he would cry if she walked away, he said "No". She had heard enough; she needed to leave.
As she walked away he grabbed her arm and told her to stay. He said "You're not pretty, you're beautiful. I don`t want to be with you forever, I need to be with you forever. And I wouldn't cry if you walked away, I would die."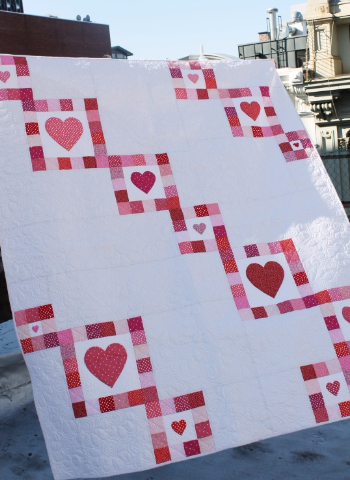 So now the next thing to do is make this delightful heart in chains quilt to add to your romantic Valentines Day decor. Hearts are floating and then captured and wrapped in 2 1/2″ chain squares. The red chains give the perfect amount of texture and truly make a statement agianst the white negative spaces, sending a simple but vibrant message.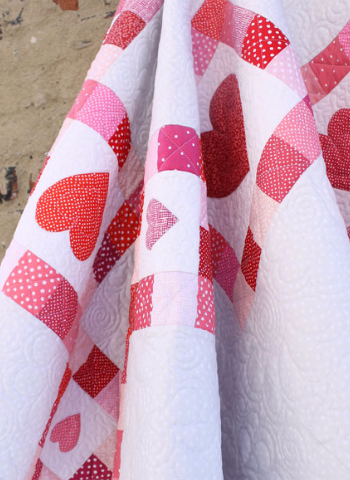 The hearts, realizing they are caught in a chain of love, start to shine and are so becoming, you can hear their laughter. This quilt is so soft with its open design yet engulfs speaking volumes of the message of love. Hearts are a timeless symbol of love and is portrayed in this heart and chains quilt to become a beautiful throw on the sofa and a feature in the room. It's the perfect Valentine quilt.
Heart templates are available in the download in all the sizes needed for the assymetric design. Different sizes make the hearts look as though they're floating. The templates can be used for other projects too, as well the chains that surround. Make two matching pillows. It takes two to fall in love.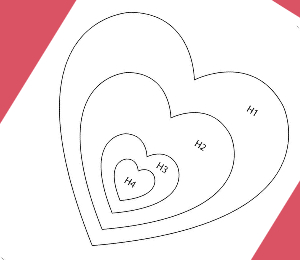 From the scrappy reds and pinks cut a total of 184 x 2 1/2″ squares, the more variety in prints and solids, the better. Start searching your heart for as many of your red scraps as you can muster. This is going to be a journey of love.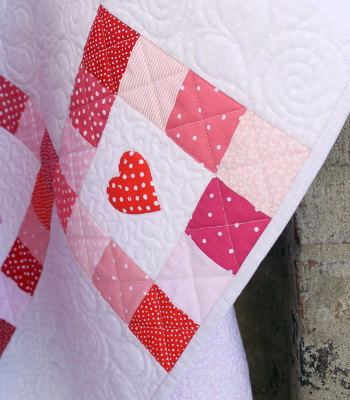 Beautiful Dear Stella Design Hearts and Chain quilt was designed by Shelly Pagliai of Prairie Moon Quilts.
You might want to make this easy Valentine Heart Wall Hanging too.
<!- google_ad_section_end ->