Lovie Lap Quilts With Pockets Keep You Snug As A Bug In A Rug
<!- google_ad_section_start -> |
Lovie Lap Quilts With Pockets Pretty and Bright
These Lovie lap quilts with pockets are so appealing. I can't imagine anyone not wanting one of these. Being a lap quilt size, it would be quick and easy. Anyone could make one using the Lovie Lap Quilt With Pockets pattern. What a great idea!
There are so many different variations. Large bold florals, pinwheel blocks in contrasting colors. Butterflys and Nautical. There's one called Gone Fishing,  and even kittens!
The quilt with pockets is really handy for the elderly, perfect for someone wheelchair bound. There couldn't be a nicer gift. Using bright happy fabric is sure to bring a smile. Once the quilt is on and hands slipped into the pocket, who wouldn't feel as snug as a bug in a rug!
Here is a collection of how different each lap quilt looks using fabric variations, star blocks and florals. Can't decide which to choose!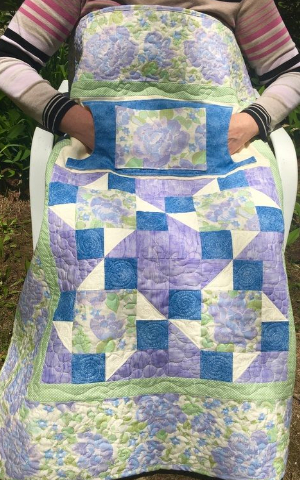 Who would say no to a beautiful bunch of giant Dahlias!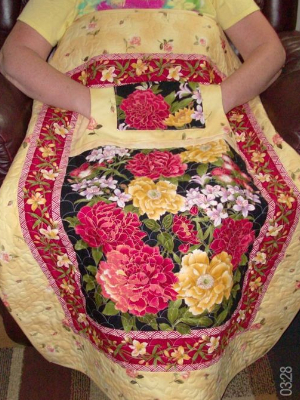 Rose fabric border.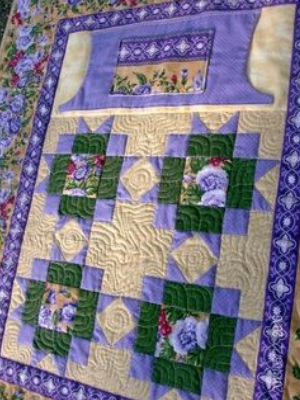 Flannel lining added here for exra warmth.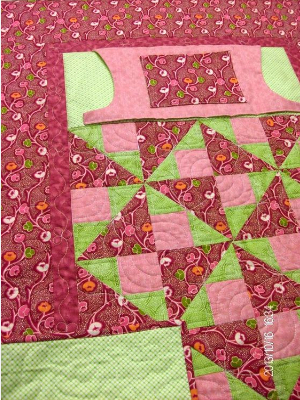 Florals are sure to please.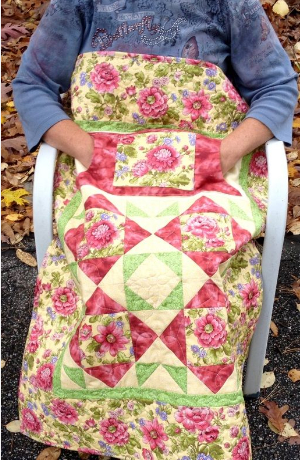 Bold red pinwheel softened with bright florals to compliment.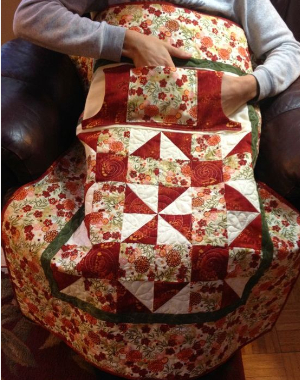 Nautical never dates.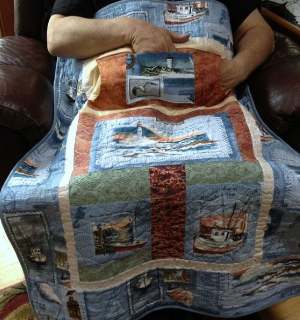 Nor does Gone Fishing!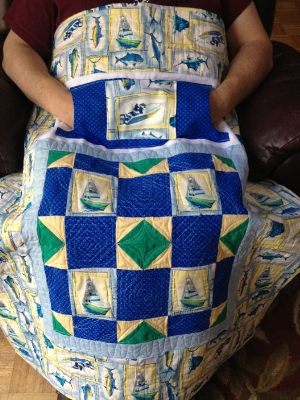 Can't imagine a lap quilt with kittens not bringing a smile to someones face. They're adorable. Look at those three kittens in the front. Here comes trouble!!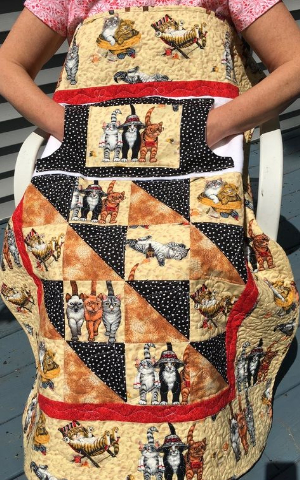 Butterflies always give your spirits a lift.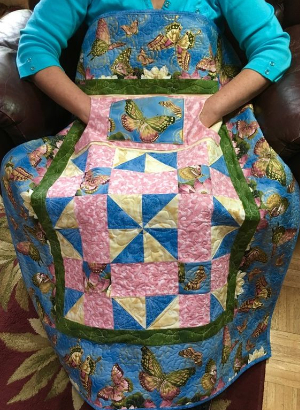 Lovie Quilts With Pockets Pattern is available for purchase.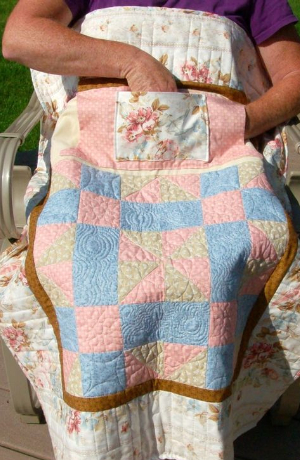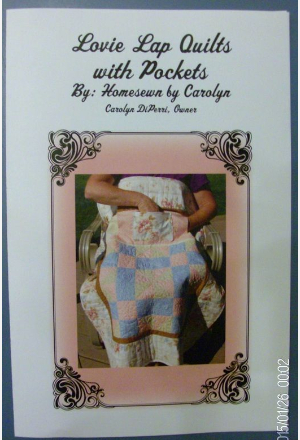 The ready made Lovie lap quilt is available for purchase too.
<!- google_ad_section_end ->