One Charm Pack Sewing Machine Cover Charmed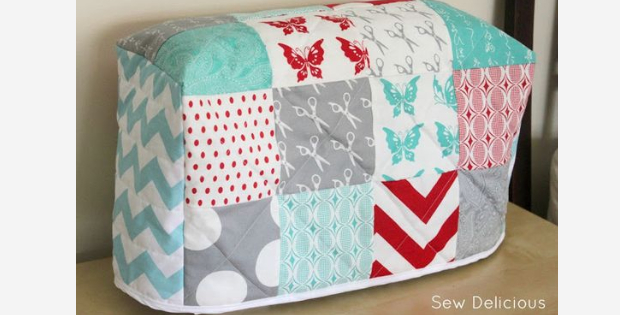 <!- google_ad_section_start -> |
One Charm Pack Sewing Machine Cover With Pockets To Add
Make the most fabulous sewing machine cover with just one charm pack. Or simply cut twenty four 5″ squares. So check through the stash. Using a charm pack is nice too since the fabric is already so beautifully coordinated, almost ensuring a great finish.
Admittedly you need a little more than one charm, but it's just a little more fabric and whole lot of fun… and super simple to make. That's the beauty of this dust cover from Sew Delicious. It's so easy to make that you can just relax and enjoy the fabric.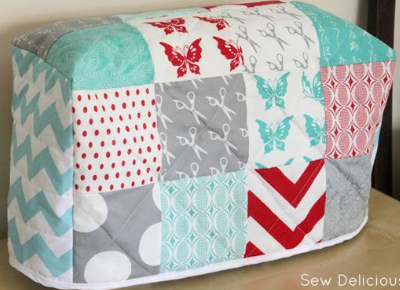 You need:
– one charm pack or 24 x 5″ squares
– one metre (yard) of coordinating fabric for side panels and lining
– 1.5 metres (59″) bias binding
– one metre (yard) cotton quilt batting
That's all you need for a pretty little cover and your machine is safe.
I've snuck the diagram from Sew Delicious to give an overview of the layout.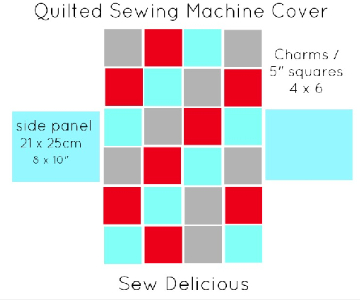 Here is the same charm pack pattern from the Patchsmith, modified to create an opening for the handle.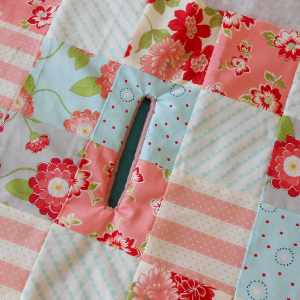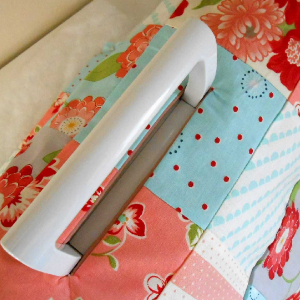 Add some pockets either side for cable and sewing accessories.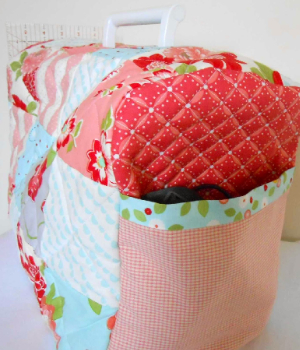 The fabric makes the sewing machine so appealing. Can't get any easier using charm packs. However, Patchsmith patched twenty eight 4½" (cut) squares to create a panel measuring 28½" x 16½.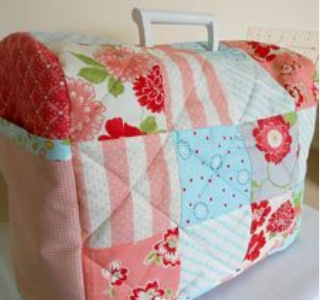 With sizing in mind this is a great tutorial for measuring up and making the cover with pockets.
And to add the gap for the handle following The Patchsmith instructions.

<!- google_ad_section_end ->