Quilting Pins With Numbers To Use As Row Markers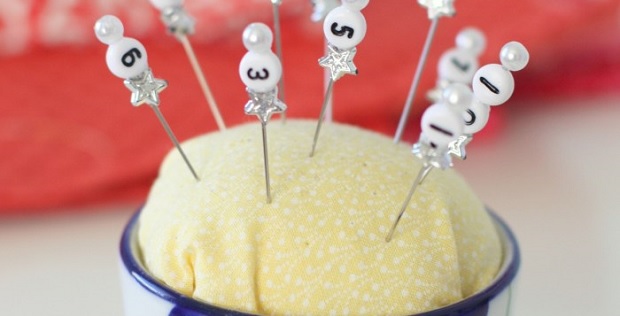 <!- google_ad_section_start -> |
Make Your Own Numbered Pins For Quilt Patterns.
A set of numbered marking pins are a lifesaver when quilting. Why not make your own. One set with numbers, and one with letters of the alphabet for marking rows, and keeping in order rows that need to be sewn together. These are so handy and make a fantastic quilting related gift.
These numbered pins provide a practical way to keep track of your quilt pieces, and you can easily make them yourself. Use beaded corsage pins if you want something really fancy, or use regular beaded sewing pins. They make a great handmade gift and look so much nicer than scraps of paper or hand numbered stickers on your projects in progress.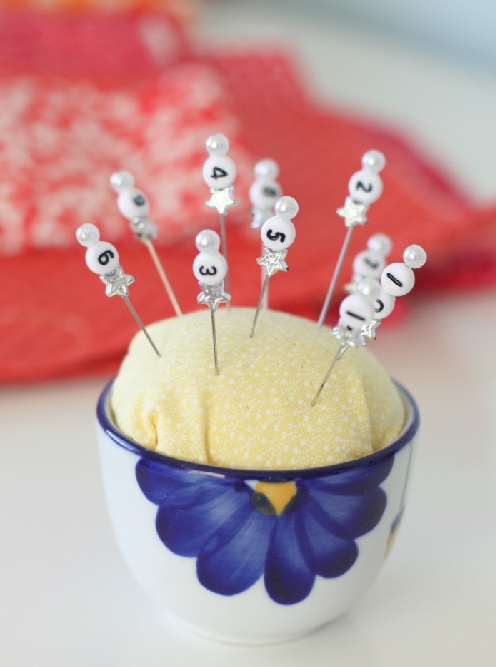 NancyBWest came up with the idea to make these nifty quilt row markers. Use beaded pins of your choice, numbered beads, decorative beads and super strong fast setting glue. Make a set using alphabet beads the same way. Quilt patterns often have pieces marked with letters and these pins are perfect.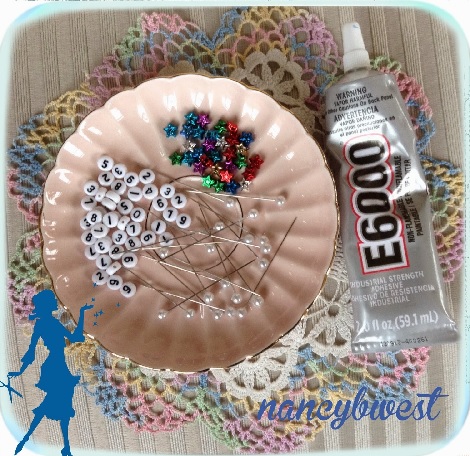 Nancy suggests not choosing pins that are too short. Keep in mind that by the time you've added the fancy bead and number the pins becomes too short. Corsage pins have sufficient length and often have a pretty pearl at the end.  If time is not on your side to make them, you can buy a set of numbered pins without the fancy! Or come up with your own design and simply add a decorative bead.
<!- google_ad_section_end ->