A Shortcut To Strip Cutting For Binding And Sashing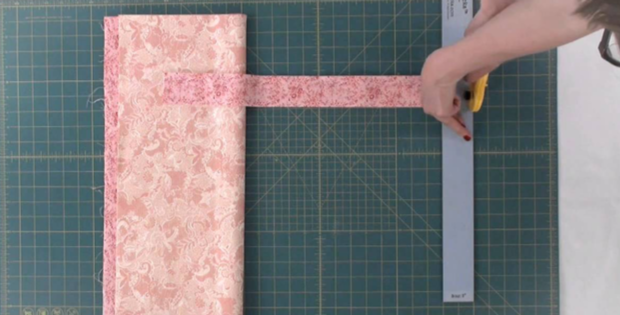 <!- google_ad_section_start -> |
Quick Cut Mini Charms And Charm Squares Too
These wood quilting rulers are fast cutting for 2 1/2″ widths, and even smaller, and they're super sturdy. Each ruler is a convenient length of 23 3/4″, which makes quick cutting for jelly strips folding a yard of fabric in half. Make a cut through 6 layers of fabric without slipping off the ruler at the end of the cut.
The sticks have a nice grip, and they're lightweight, made of pressed hardboard, so they don't slip like acrylics rulers. The tops have a smooth surface, so fabric won't pull or snag against it. A special backing keeps the Quilt Sticks from slipping. Quilt Sticks are rotary cutter templates, designed for easy cutting and quicker maneuvering. You can cut the exact width without measuring by simply reaching for the template size of the strip needed.

Whichever size you're cutting the template yields the right width of fabric strip every time. There's no need to squint at markings on your ruler, the templates are the exact widths required for your quilt pattern. The wood stick is quite thick making it easy to cut several layers of fabric at one time.
In this video Sharon Oliver from Quilt Sticks shows how to use the ruler, and how easy it is to cut up to 6 fabrics at one time. Strips can be turned to cut mini charms and also charm squares! Making diagonal cuts is also easy.
All Quilt Sticks are color-coded by widths in a wide variety of handy increments. There'll hardly be a size you won't use. Ruler sets are available for purchase which include 7 of the most used sizes:
1 1/2″
2″
2 1/4″
2 1/2″  (jelly strips, and mini charms)
3″
3 1/2″
5″        (charm squares and hst's)!
<!- google_ad_section_end ->