String Quilt Jazzy With Fabric Scraps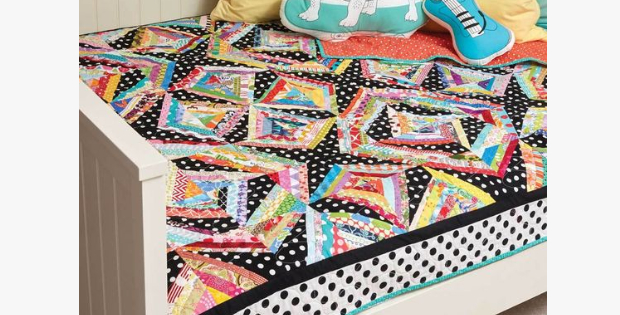 <!- google_ad_section_start -> |
Make A Jazzy String Quilt Using Bright Happy Fabric Scraps
This "String Me Along" string quilt is more like a string quartet with a melody of colors. Clever balance of fabrics and this has got to be the most inviting array of colors. Such a fun quilt. The idea of the white polka dots on black fabric for contrast is truly striking. To add the border is an opposite black on white polka dot. It balances it out totally, keeping the mood light.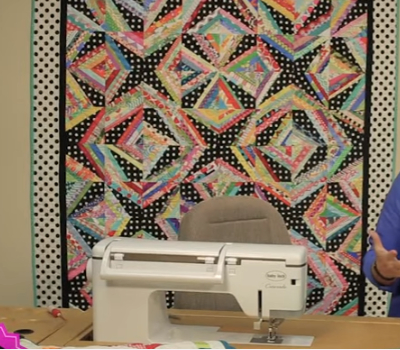 What makes this string quilt so eye catching is the clever way different widths of strips have been used, and all already kind of pre planned and set out in trays for easy choice as you're building. Sort colors and tones. Put all the like sizes together. Press and have ready to choose the next piece. The secret is in the prep and ready to go…creative!!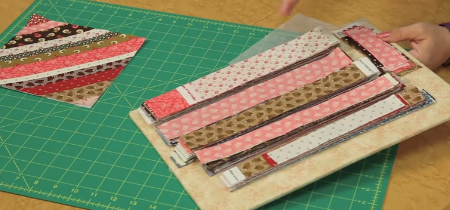 Collen had a great tip about waiting to tear the paper foundation off each block until after it was joined to sashing or another block, so as to give stability to the bias edges after it was squared up. The whole idea of the base is to keep things from becoming distorted. You could also use a light stabilizer or an inexpensive light fabric or perhaps muslin fabric for the foundation of a quilt. While serving the purpose it also adds another layer of fabric along with batting and backing adding some more warmth.
Using a light stabilizer stays in the quilt gives a nice finish to the quilt. Or simply use pieces of fabric as a base. A great alternative to using paper since it's the time consuming removal of the paper once the top is sewn. Although it can be done at 10pm at night while winding down for the day, the light stabilizer or piece of fabric as a base sounds quite appealing.
Once prepped, it's where to start. Begin with placing the first strip in the middle of the block laid down on the foundation paper or stabilizer. With that in mind, it starts the creative mojo.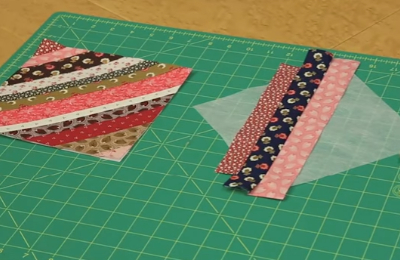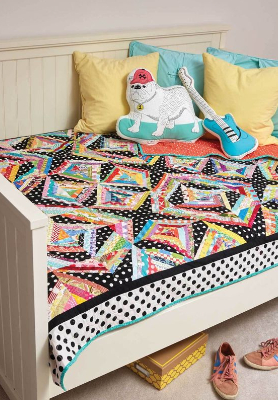 Watch how Colleen puts the blocks together in this video bringing the string quartet to life. This pattern is available for purchase for a very small fee.
<!- google_ad_section_end ->