The Easiest Trip Around The World Here's The Layout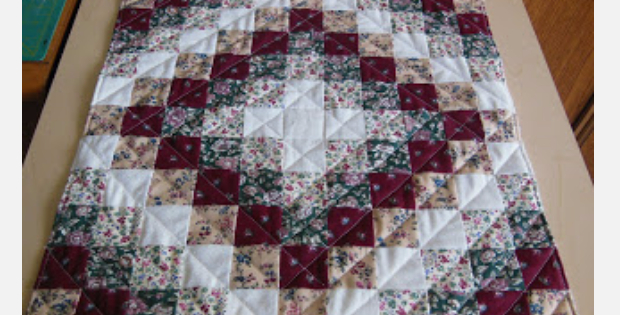 <!- google_ad_section_start -> |
A Strip Set Of Your Favorite Fabrics To Make This Easy Trip Around The World.
A Trip Around The World Quilt pattern for a full size bed quilt looks almost frightening and too complicated to even consider. This pretty Trip Around The World is a small project, small enough to give it a try. Some patterns are pieced by sewing individual squares together. The instructions are complicated, and the method seems so challenging that after reading all instructions, a quilter lacking in even the slightest confidence, might look for another quilt to make. However here is a simple tutorial for a very professional looking Trip Around The World. Once the strips sets are made the layout is quite easy to follow. Keep the project on a small scale for easier handling. An experienced quilter will find this method a breeze.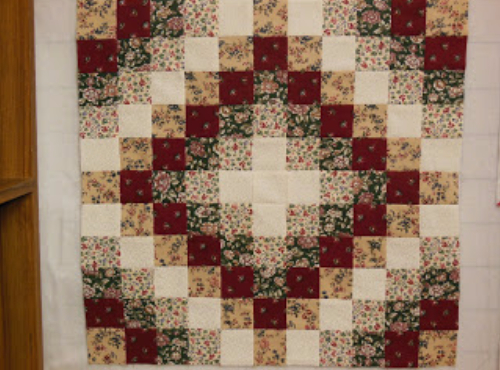 While this is the basic pattern, it is possible to make the quilt bigger as you wish. The unfinished quilt top for this design is 17″ square. To make the top larger use the same layout and add more squares. However, if not comfortable yet with the color placement and strip sets, the 17″will be a great start. Chumkie discovered when she looked at the pattern she realized that the design could be divided into four identical units. Then got the idea to try using strip sets and it worked.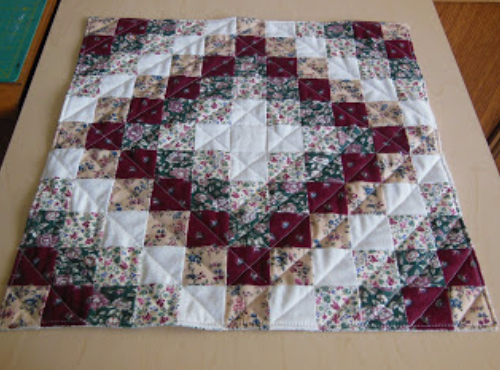 Chumkie of Mistress Of Quilts suggests starting first with a mock-up, by coloring the squares on graph paper. This not only shows the layout and color placement but also helps decide the size of the quilt. It's a good place to start. Almost everyone enjoys a little artwork and it's fun of designing your own pattern.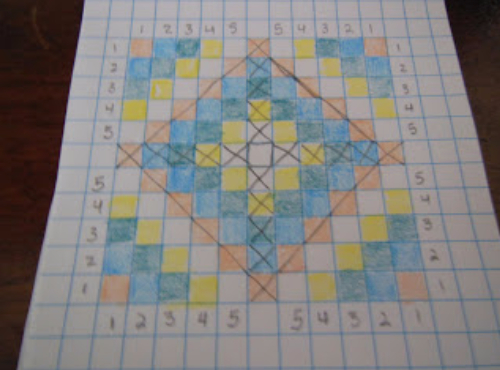 The tutorial is very simple and easy to understand.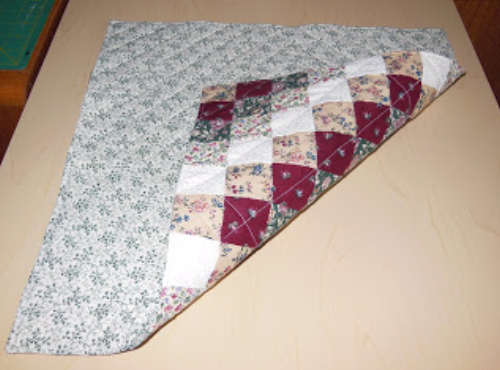 Give it a try. Use it to make a new and fresh table topper for your home. Any fabric colors are suitable and it's a quick easy project to have fun with.
<!- google_ad_section_end ->