How To Use A Snow Carpet As A Smooth Surface For Quicker and Easier Quilting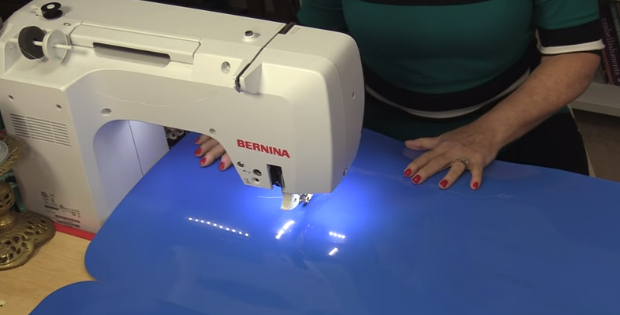 <!- google_ad_section_start -> |
This Thin Flexible Sheet Is Very Slippery For Smooth Quilting And It's Costs Pennies.
When quilting, if the quilt just feels like it's stuck to the table, try using this Snow Carpet. Place the Snow Carpet over your sewing machine slippery side up. It makes your quilts so much easier to slide over your machine, with less strain on your hands and arms.
Its almost as good as using a drop-in machine to do your quilting. Great for chain piecing too. Use clips to secure the carpet ride so you don't have to worry about it moving or shifting under your work. They come in different sizes and can be taped together to make the quilting surface larger with no areas for the quilt to get caught while quilting.
The slippery surface improves free motion quilting by helping the quilt glide easily over the surface of your sewing machine. Stitches are more even and you get a much nicer shape.
They're also known as plastic roll-up sleds. Place the sheet over your sewing machine, lower the presser foot and mark where you need to cut a hole right above the feed dog. It's an area just enough to sew through. This also helps quilting on a machine where you cannot lower the feed dog. When you've finished your project, roll it up and store it away.
Roll-Up plastic sleds are available from here.
Laura from Sew Easy Quilting shows you what to do to use a Snow Carpet for quilting on your machine. It's easy and inexpensive.
<!- google_ad_section_end ->