Bunny Hop Spring Wall Hanging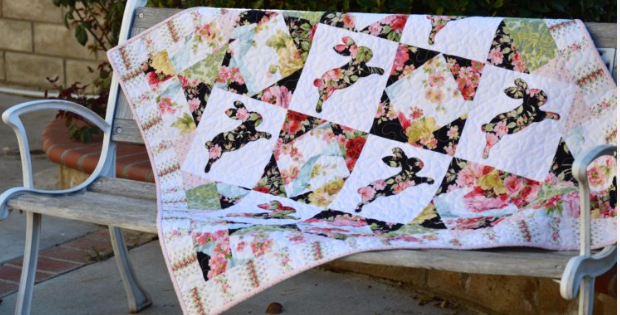 <!- google_ad_section_start -> |
Bouncy Bunnies And Spring Florals Bring In The New Season.
It's Spring and you're probably busy with the Easter holiday and springtime decor. The days are starting with new blue skies, pretty blooms and there are hints of spring colors everywhere you go. A lovely time of year and perfect to celebrate with this sweet Bunny Hop quilt. Hang on the wall, drape over the sofa or spread out on the table.
While there are alot of bunny templates around, I haven't see one quite as cute as this one. These bunnies really bring out the energy of the new season, hopping around, enjoying their spring garden! As for those adorable bunnies, I've searched everywhere and this exact bunny can only be cut using the Sizzix Bigz bunny die.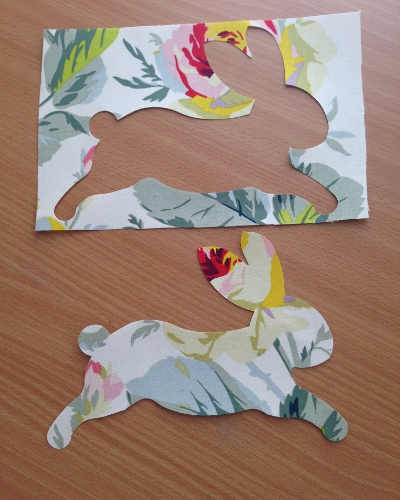 Amanda of Jedi Craft Girl used the Sizzix bunny die for these cute rabbits, the 6 ½" Hourglass die, and the 3 ½" Half Square Triangle Die. Die cutting the triangles with the Sizzix dies saves on fabric and makes for fast and easy piecing, or else additional yardage will be required. If not using the sizzix dies, simply make the hourglass and Flying Geese blocks traditionally. (as per instruction in the pattern-easy) Hourglass blocks measure 6 ½" unfinished and flying geese blocks measure 3 ½" x 6 ½" unfinished.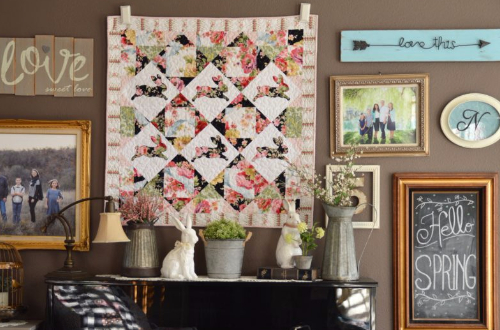 The Rose Collection by Ann Griffin was used for the feature quilt. The bunnies look great in large floral prints and really stand out against the white background, so if you have similar prints the bunnies would look just as nice.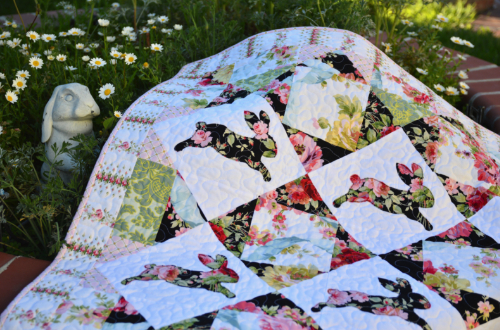 Dies mentioned in this pattern were cut using the Sizzix Big Shot cutter, Available Here.
<!- google_ad_section_end ->