5 Tips To Make Patchwork Work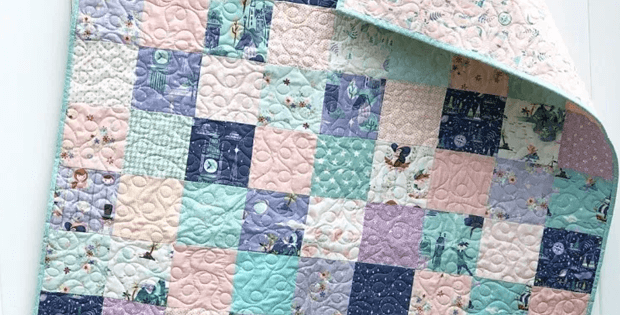 <!- google_ad_section_start -> |
How To Use Scraps As Blenders, Boosts and Add Variety
Scrappy quilts are fun easy, and provide the opportunity to display favorite prints. Left overs, orphan charms, and fabric that seem to never quite compliment anything at all. Try these simple tips to put together fabric stash to make the prettiest patchwork quilts.
Patchwork is a great beginning for new quilters, the simplicity of squares put together is perfect to put fabric on display. The scrappier patchwork quilts are, the more fun they are to play with, the more different fabric prints, the better.
Amy Smart from Diary of a Quilter says it's easy to get a variety of prints using a charm pack with prints that go together no matter how they're arranged.But if you really want the prints to feature in the quilt, this where bringing in your stash can create the perfect opportunity.
Amy explains
I used the precut squares as a guide for my color choices and pulled prints from my stash that played well – and in my opinion – enhanced the scrappiness of the quilt.

I purposely choose fabrics that read as 'blenders': a fabric that reads as a solid from a distance. It's important that they coordinate with the focus fabrics.

Blenders are one of the keys to great patchwork quilts because they do two things: they 'blend' or 'tie' the variety of colors of the quilt together. And give the eye a place to rest so that the divas can really show off.
Use a variety of scales and textures. They also provide more contrast and interest in the patchwork. You can read more about scale, texture and value here.
So here's Amy's quick summary for making your Patchwork Work:
Use Precuts for variety and saving time
The Scrappier the Better
Boost your precuts with fabric from your stash
Use Blenders – show-off the divas
Use fabrics with a variety of scales and texture
<!- google_ad_section_end ->