Quilting With Flannel Fabric Tips and Tricks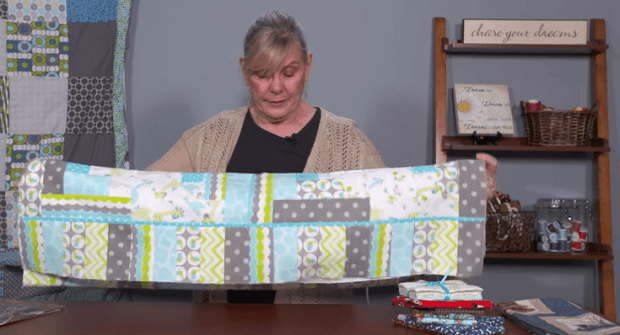 <!- google_ad_section_start -> |
Get Beautiful Definition When Quilting On Flannel
What distinguishes this type of fabric is its soft brushed surface creating its characteristic napped effect. The flannel brushed surface and the open weave of the cloth help to trap air which is what makes the cloth warm to wear. However it is made of cotton, and nowadays flannel precuts in charm packs, jelly rolls and layer cakes are easily available in the most delightful prints that appeal to almost any age.
The secret is in the the preparation of the fabric before you begin a quilt project. Since flannel shrinks up to 3%, pre shrinking the flannel helps ensure that your quilt will stay the size you want it to when washed after it is completed. The fabric won't feel quite as crisp when the quilt is completed. While working on the project a little spray starch on the underside of flannel help stabilize the fabric.
To accommodate for shrinkage, buy a little more fabric, generally 1/8 to 1/4 yard more than the pattern requires. ZJ Humbach from National Quilters Circle shares her super valuable tips such as the directional nap of flannel, which plays a slightly different a role in how you cut your fabric for quilt blocks. To help with fraying, run a quick zig zag aling the edge of your quilt top before quilting.
For flannel quilts use big 10 inch and 12 inch blocks that can easily be quilted, such as the beautiful designs found in Thimbleberries Fireside Flannel Quilts book.
Get the know how to provide additional fabric choices when wanting a warm snuggly quilt. Flannel fabric makes the most delightful dog quilts. Pups love them!  Watch ZJ's free video tutorial for almost everything you need to know to get started.
<!- google_ad_section_end ->