What To Write On A Quilt Label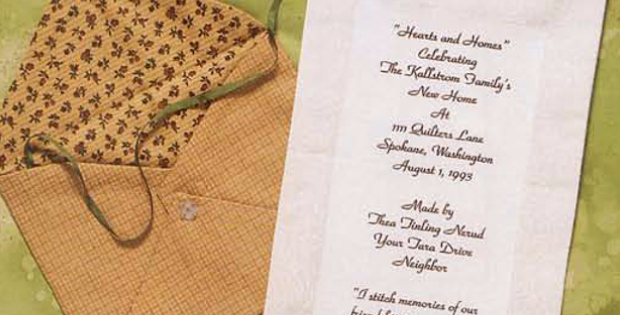 <!- google_ad_section_start -> |
Great Ideas About What To Write And Why You Should.
I read just recently about the thought a quilt being taken out by a loved one 100 years from now. It was an idea that it might be a great, great grand daughter discovering treasures tucked away in an attic. She finds a beautiful old quilt. Opening up the quilt she admires the beauty and drapes it over a chair. She warms to the quilt wondering who it was made by and turns the quilt over, checking along the edges. No label, no special message, and no way of knowing, not ever, who made the quilt.
If that was your great grand daughter she might cling to that quilt at the thought that it might have been made by you, but will never know for sure. That's every reason to label your quilts. Quilts are treasured, and they last a long time. They mean so much to friends and family, and the memory of you and your gift live in that quilt. But what to write and which label to use. Here are a couple of ideas, and suggestions about which label to use that's lends itself to the type of quilt.
No matter the message to follow, the label should have the name of the quilt maker, the city, state and the year it was made. You could add the name or style of the quilt, what the special occasion was, birthday, new baby, wedding gift… and the date for sure. Then follow with a sweet message or poem. Here are some free labels to add to the back of your quilts using the applique of your choice.
There are scores of ideas for labels from Thea Nerud's book 'One Of A Kind Quilt Labels'. You will love reading the messages, and there loads of ideas. Instructions on how to create labels easily by computer, hand lettering, and even photo transferring which is surprisingly easier than first expected. Suggestions for dimensional labels and fabric envelopes that open to reveal personal details about your quilts, how to set a label into a quilt block. In print from 2004, and often selling for a small fee, the book has warm traditional ideas for special quilts, and is a great addition to your coffee table. The labels and messages are a delight to read.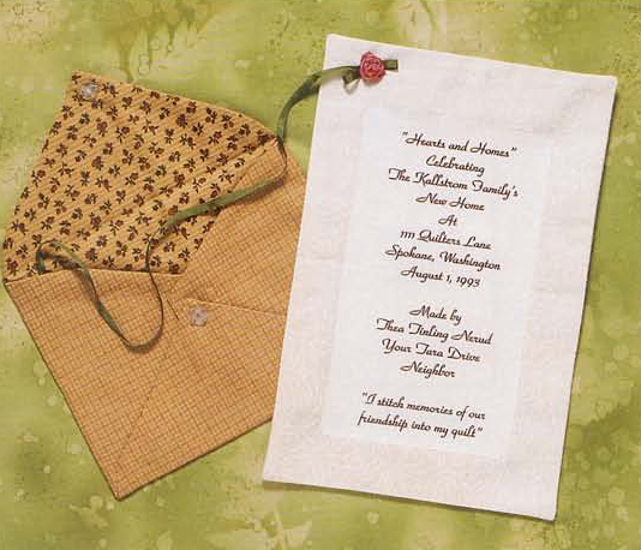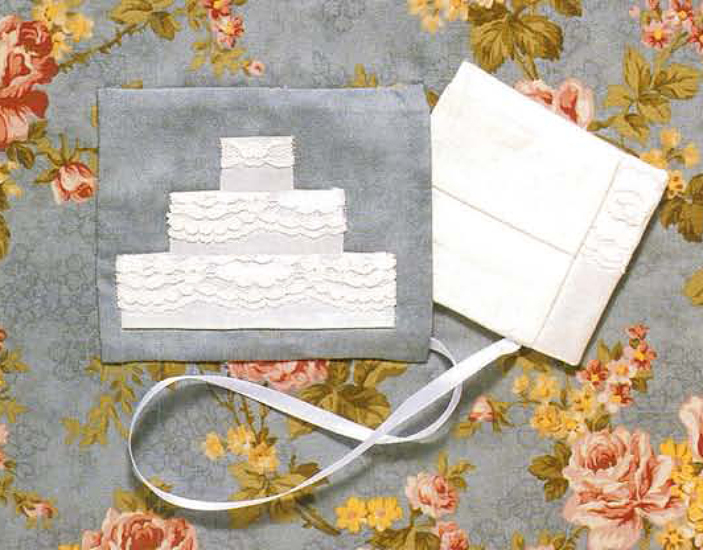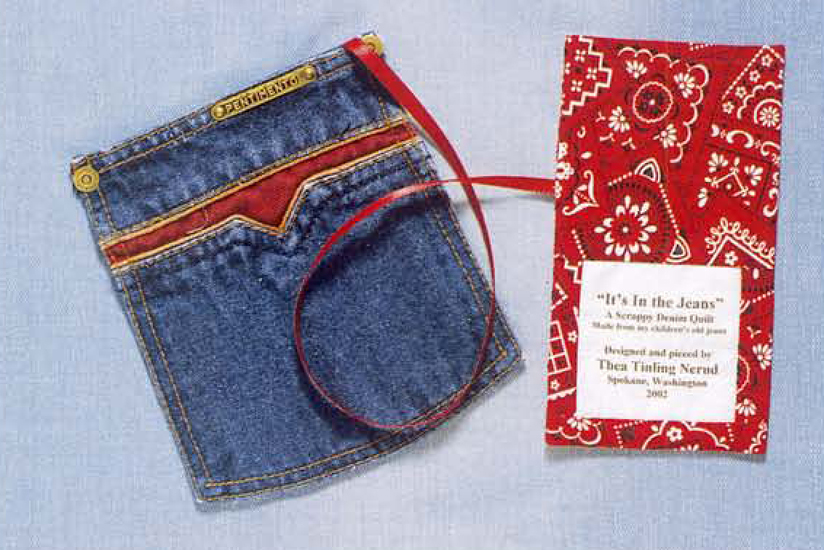 <!- google_ad_section_end ->